Family Law Mediation Attorneys in Salt Lake County
The Amicable Way to Resolve Family Law Disputes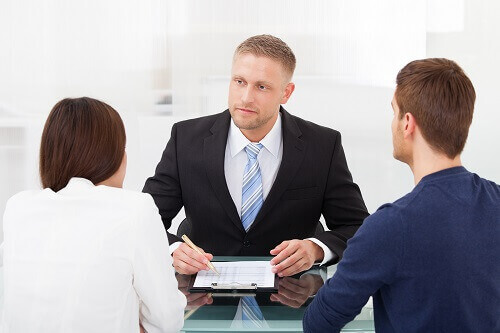 Family law disputes can be expensive, time-consuming, and stressful when taken to court. Handling these issues privately through negotiation or mediation can be more cost-effective and less adversarial. Mediation reduces duress, anxiety, and uncertainty over how the matter will be resolved and puts control in your hands rather than the hands of a judge.
At Eric M. Swinyard & Associates, PLLC, we are dedicated and experienced negotiators who have helped countless clients resolve their family matters. If you are seeking mediation, you can turn to our firm for trusted and professional assistance. From our office in Draper, our Salt Lake County family law mediation lawyers can provide the skills and creative thinking needed to help you work toward an acceptable agreement with the other party.
Call (801) 515-4133 or contact us online for an initial consultation.
How Does Mediation Work?
In a family law case – such as divorce – the parties must agree on disputed issues if they wish to avoid protracted litigation. Utah law requires divorcing couples to try to resolve matters through mediation before resorting to litigation.
Mediation is completed outside of court with the help of an impartial, third-party mediator. It is the mediator's job to help the parties meaningfully discuss and resolve the matter. In mediation, the mediator will not tell you how you should resolve your issues but will work with you until you have found a solution. This can be done with both parties and their attorneys in the mediation room or by the mediator visiting them in separate rooms. Successfully resolving your issues through mediation generally requires that you are willing to communicate constructively, are open to compromise, and know your legal rights.
Mediation can be beneficial and preferred over litigation because:
It is done in a safe and private environment as opposed to the public forum of a court
It is more affordable
It is faster and you are not dependent on court schedules or delays
You remain in control of the decisions regarding very personal issues with long-term effects
Consult with Us
At Eric M. Swinyard & Associates, PLLC, our negotiation skills have allowed us to help many clients reach agreements through mediation. We recommend that you learn more about how we can assist you by contacting us to discuss your family law dispute issue.
Call us at (801) 515-4133 to get started.
Testimonials
Real Clients. Real Results.
Gavin S.

Eric did an awesome job.

Mallory H.

I would definitely refer them to others for any legal needs!

Amy Lee

He is very prompt with his responses to emails and phone calls which makes the process less stressful.

Dalisa

This was all so stress free. I'm extremely great full for Preston and his staff for putting forth all the time to help me out!

Bart

Highly recommend Eric and Preston without reservation. Their fees are more than reasonable and their service more than expected.

Nicolle G.

I have had an absolutely positive experience through and through with them. They're professional, empathetic, and ethical. I wish ...

Thomas M.

He handled all matters promptly and thoroughly. He cares deeply about his clients and makes sure their needs are fully understood.

Jared H.

All issues were handled in a very timely and transparent manner.

Bethany

He and his office were conscientious about my financial needs and made sure I knew when charges were going to be made, so it ...

Logan

I couldn't be more pleased with the results and would definitely recommend Eric to anyone looking for a fantastic lawyer and a ...

Sean K.

Working with Eric was a breeze. He addressed my concerns and laid out several options that were unique to my situation.

Robin S.

If it wasn't for Eric and Preston, I wouldn't have gotten custody of my 2 children.
Meet Our Team
Professional. Confident. Approachable.
Eric M. Swinyard

Founding Attorney

Keith L. Johnson

Attorney

Justin Stringfellow

Attorney
Experience the Difference
Experienced

The right attorney makes all the difference. Our attorneys are experienced, transparent and dedicated to your goals.

30-Min Consultation

We understand that you have questions, our Firm will provide you with a 30-minute no-obligation consultation with an Attorney.

Preparation

Family Law matters are complex; we ensure that all of our clients are thoroughly educated and prepared along the way.

Personalized Approach

No two cases are the same. Our Approach is tailored specifically to your goals.
Dedicated to Providing Personalized, High Quality Services
Take advantage of a 30-minute, no-obligation consultation by calling 801-515-4133 or completing the form in the link below.