Salt Lake County Alimony Lawyers
Results-Driven Representation During Your Divorce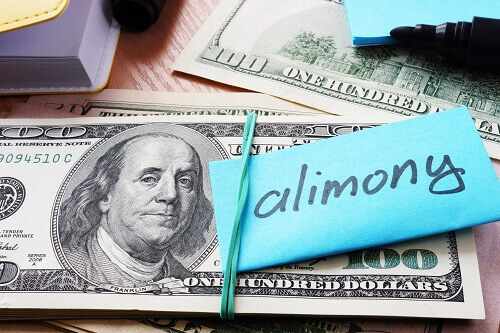 In divorce cases, alimony refers to court-ordered financial support from one party to the other. Alimony awards can total hundreds of thousands of dollars, making it one of the most hotly contested issues in some divorces.
Whether you are seeking or disputing an alimony award, you can find the legal counsel you need at Eric M. Swinyard & Associates, PLLC. From our office in Draper, our Salt Lake County alimony lawyers are knowledgeable in Utah divorce law and offer personalized, client-focused representation to clients throughout the region.
Contact us online or call (801) 515-4133 to schedule a consultation.
How Alimony Is Awarded in a Divorce
An alimony award is not automatic. Alimony can be ordered on a temporary or permanent basis depending on the circumstances. Courts consider several factors when determining whether alimony should be ordered. The gender of the parties is not considered. Two of the primary factors include the need of the prospective recipient and the earning ability of the parties. In cases involving a disparity of income, the party requesting alimony is in a strong position, especially if he or she contributed in any way to the paying spouse's skill or education during the marriage.
In addition to financial matters, courts may also consider the fault of the parties.
Since establishing fault is a broad process, the relevant statute restricts the definition of fault to include the following:
Infidelity
Knowingly and intentionally causing or attempting to cause physical harm (or the reasonable fear of life-threatening harm) to the other party or minor children
Undermining the financial stability of the other party or minor children
In addition to proving one or more of these actions, the party requesting alimony must also demonstrate that the fault substantially contributed to the breakup of the marriage.
Calculating Alimony in a Divorce
Calculating alimony is not as straightforward as calculating child support. Often the simplest way to establish alimony is through a mutual agreement between the parties.
When an agreement cannot be reached, courts will adhere to the fundamental goals of alimony – namely, to get both parties as close as possible to the standard of living that existed during the marriage and to prevent the recipient spouse from becoming a burden on taxpayers.
To achieve these goals, courts will consider:
The financial conditions and needs of the recipient spouse
The recipient's ability to earn income for himself or herself
The paying spouse's ability to provide support
Terminating Alimony
Alimony obligations may be terminated for a number of reasons. Sometimes alimony terminates automatically when it reaches an expiration date specified in the divorce decree. Courts cannot order a party to make alimony payments for a period longer than the marriage lasted. In addition, alimony terminates when the recipient spouse dies, remarries, or cohabitates with another person.
Alimony Modifications
In some situations, circumstances do change after the initial amount of alimony has been calculated. If either party thinks that the circumstances have changed significantly, they may file a petition with the court for an order to have alimony modified.
The court is unlikely to modify alimony to address the needs of the recipient if these needs did not exist at the time the initial alimony amount was calculated. Our Salt Lake County alimony attorneys can represent you if you are seeking to modify an alimony award or if you wish to block your ex-spouse's efforts to modify alimony.
Contact Eric M. Swinyard & Associates, PLLC at (801) 515-4133 to get started with a consultation.
Testimonials
Real Clients. Real Results.
Gavin S.

Eric did an awesome job.

Mallory H.

I would definitely refer them to others for any legal needs!

Amy Lee

He is very prompt with his responses to emails and phone calls which makes the process less stressful.

Dalisa

This was all so stress free. I'm extremely great full for Preston and his staff for putting forth all the time to help me out!

Bart

Highly recommend Eric and Preston without reservation. Their fees are more than reasonable and their service more than expected.

Nicolle G.

I have had an absolutely positive experience through and through with them. They're professional, empathetic, and ethical. I wish ...

Thomas M.

He handled all matters promptly and thoroughly. He cares deeply about his clients and makes sure their needs are fully understood.

Jared H.

All issues were handled in a very timely and transparent manner.

Bethany

He and his office were conscientious about my financial needs and made sure I knew when charges were going to be made, so it ...

Logan

I couldn't be more pleased with the results and would definitely recommend Eric to anyone looking for a fantastic lawyer and a ...

Sean K.

Working with Eric was a breeze. He addressed my concerns and laid out several options that were unique to my situation.

Robin S.

If it wasn't for Eric and Preston, I wouldn't have gotten custody of my 2 children.
Meet Our Team
Professional. Confident. Approachable.
Eric M. Swinyard

Founding Attorney

Keith L. Johnson

Attorney

Justin Stringfellow

Attorney
Experience the Difference
Experienced

The right attorney makes all the difference. Our attorneys are experienced, transparent and dedicated to your goals.

30-Min Consultation

We understand that you have questions, our Firm will provide you with a 30-minute no-obligation consultation with an Attorney.

Preparation

Family Law matters are complex; we ensure that all of our clients are thoroughly educated and prepared along the way.

Personalized Approach

No two cases are the same. Our Approach is tailored specifically to your goals.
Dedicated to Providing Personalized, High Quality Services
Take advantage of a 30-minute, no-obligation consultation by calling 801-515-4133 or completing the form in the link below.