Salt Lake County Parental Kidnapping Attorney
We Act Fast to Protect Your Child & Your Rights
At Eric M. Swinyard & Associates, PLLC in Draper, Utah, we understand the tragedy of parental kidnapping. We know how desperate you are to get your children back safely and how urgent the case is. Our Salt Lake County parental kidnapping lawyers are experienced, compassionate, knowledgeable, and resourceful. Our family law team is eager to serve you in your time of need.
Contact us at (801) 515-4133 today so we can begin helping you get your children back.
Understanding Child Custody & Parental Kidnapping Laws
Child custody matters in Utah are emotional and trying times for parents going through family matters, but nothing is more emotional than when the parent without a custody order kidnaps or abducts a child. Parental kidnapping or parental abduction of a child occurs more than you may think, and child abduction laws in Utah are more complex than you may think, too.
At Eric M. Swinyard & Associates, PLLC, we understand the complexity and nuances of the parental child abduction laws and can help you through this process until your child is home safe with you. This means explaining how to file parental kidnapping charges among other things.
What Is Parental Kidnapping?
Parental kidnapping, also known as parental child abduction, according to the Utah Department of Public Safety, occurs when a parent or a family member with no custody order takes, retains, and/or conceals a child to whom they are related.
This is custodial interference, which is a class A misdemeanor in Utah unless the child is taken across Utah state lines, in which case it is a felony in the third degree. Custodial interference is an offense defined by Utah Code Ann. § 76-5-303.
When Is it Considered Kidnapping by a Parent?
According to the state of Utah's code on custodial interference, kidnapping by a parent occurs when a person without a custody order "takes, entices, conceals, or detains a child" without good cause from his or her "parent, guardian, or other lawful" custody agreement.
The child must be under the age of 16 and the alleged kidnapper must:
Know he or she has no right to take the child; and
Intend "to hold the child for a period substantially longer than [sic] the visitation or custody period previously awarded by a court of competent jurisdiction."
In other words, a parent can be found guilty of kidnapping (or custodial interference) when he or she knowingly takes a child under the age of 16 for a longer period of time than what a custody agreement permits.
Is It Kidnapping If There Is No Custody Order?
if there is no court order determining which parent has custody of the child, and your child is taken, the other parent may ask a state judge for a temporary emergency custody order.
These are granted if it can be shown that your child is in immediate harm or that the child is being removed from the state of Utah.
Contact us now to schedule a consultation with our Salt Lake parental kidnapping attorneys!
Consequences of Parental Kidnapping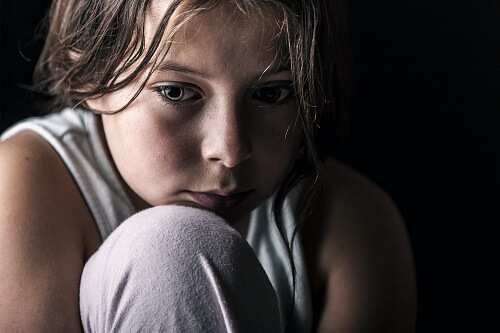 For the innocent parent praying for the safe return of his or her child, the consequences are dire and real with the fear you will never see your child again. For the guilty parent who kidnapped the children, the consequences are just as real and manifold.
In this state, parental kidnapping is typically a misdemeanor, but it can be charged as a felony. As a Class A misdemeanor, a conviction of the same can lead to 365 days in jail, a fine of up to $4,750, plus surcharges.
Taking a child out of state without a custody agreement is a felony in the third degree, which — if convicted — carries a prison sentence of up to five years, fines of up to $5,000, and an additional 90% surcharge.
In addition to a criminal sentence, a parental kidnapping conviction can mean the complete loss of child custody or visitation rights. The court may also order the parent to pay restitution for any personal injury damages.
Can a Parent Legally Keep a Child from the Other Parent in Utah?
Generally, the answer would be no so long as there is a custody order or agreement in place. If there is no custody order or if your child is under your control and custody, then you can keep the child from the other parent. If there is a custody order, then you must show good cause for keeping the child from the other parent when he or she is legally allowed custody of the child, but you may still suffer consequences of violating the terms of the custody order or agreement.
Is it Kidnapping to Take a Child Over State Lines?
Taking a child over state lines may or may not be considered parental kidnapping; it depends entirely on whether or not the non-custodial parent or relative has visitation privileges at the time and how long they intended to have the child in their care. For example, a parent with joint custody may decide to take the child to an amusement park in another state when it is their turn to have the child stay with them. This would probably not be a case of parental kidnapping. However, if a parent who does not have custody privileges takes their child over state lines, even for a fun trip, it might be considered parental kidnapping if they did not get the express consent of the primary custodian.
When to Seek the Help of an Attorney
You should seek assistance from an experienced attorney long before the non-custodial parent refuses to return your child or long before custody issues arise and you experience parental kidnapping without a custody order.
Child custody laws for unmarried parents exist for a reason: your child's protection. These state laws are designed with your child's best interests in mind. Our experienced Salt Lake County parental kidnapping attorneys can outline and explain these laws for you
Contact Eric M. Swinyard & Associates, PLLC Today
Parental child abduction is serious. Children are not always safe simply because they are with a parent or family member. Without good cause, a child's kidnapping by a parent is alarming and potentially dangerous.
You deserve to have an experienced and compassionate attorney by your side during this difficult time. At Eric M. Swinyard & Associates, PLLC, we provide affordable, high-quality legal services to parents throughout the region.
Protect your children and your rights – call us at (801) 515-4133 today to schedule a consultation.
Testimonials
Real Clients. Real Results.
Gavin S.

Eric did an awesome job.

Mallory H.

I would definitely refer them to others for any legal needs!

Amy Lee

He is very prompt with his responses to emails and phone calls which makes the process less stressful.

Dalisa

This was all so stress free. I'm extremely great full for Preston and his staff for putting forth all the time to help me out!

Bart

Highly recommend Eric and Preston without reservation. Their fees are more than reasonable and their service more than expected.

Nicolle G.

I have had an absolutely positive experience through and through with them. They're professional, empathetic, and ethical. I wish ...

Thomas M.

He handled all matters promptly and thoroughly. He cares deeply about his clients and makes sure their needs are fully understood.

Jared H.

All issues were handled in a very timely and transparent manner.

Bethany

He and his office were conscientious about my financial needs and made sure I knew when charges were going to be made, so it ...

Logan

I couldn't be more pleased with the results and would definitely recommend Eric to anyone looking for a fantastic lawyer and a ...

Sean K.

Working with Eric was a breeze. He addressed my concerns and laid out several options that were unique to my situation.

Robin S.

If it wasn't for Eric and Preston, I wouldn't have gotten custody of my 2 children.
Meet Our Team
Professional. Confident. Approachable.
Eric M. Swinyard

Founding Attorney

Keith L. Johnson

Attorney

Justin Stringfellow

Attorney
Experience the Difference
Experienced

The right attorney makes all the difference. Our attorneys are experienced, transparent and dedicated to your goals.

30-Min Consultation

We understand that you have questions, our Firm will provide you with a 30-minute no-obligation consultation with an Attorney.

Preparation

Family Law matters are complex; we ensure that all of our clients are thoroughly educated and prepared along the way.

Personalized Approach

No two cases are the same. Our Approach is tailored specifically to your goals.
Dedicated to Providing Personalized, High Quality Services
Take advantage of a 30-minute, no-obligation consultation by calling 801-515-4133 or completing the form in the link below.