Salt Lake County Adoption Attorney
Also Serving Utah County from Our Draper Office
Adoption provides families a method for creating and formalizing legal relationships between parent and child. The Utah Adoption Act governs the steps that must be taken in order to enjoy a successful adoption. An adoption proceeding is commenced when any interested party (usually the adoptive parents) file a petition to adopt.
Utah's Adoption Process
After the petition is filed, the party who filed the petition (referred to as the "Petitioner") must comply with the Utah Adoption Act's requirements for notifying other potentially interested parties, thereby giving them an opportunity to have an influence over the proceedings. The notification and consent requirements depend on the type of adoption and the parties involved. Our Draper adoption attorney will help you through this process.
Notification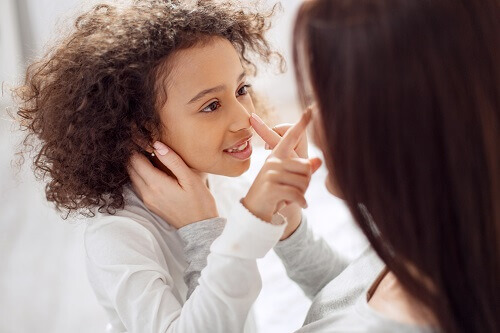 The adoption can proceed smoothly and quickly if all interested parties are notified of and consent to the adoption. Importantly, any notice sent as part of adoption proceedings must comply with the relevant Utah Rules of Civil Procedure, most notably Rule 4. If a party fails to timely respond to the formal notice then they may forfeit their ability to intervene in the adoption. In instances in which an interested party wants to have a say on the process, a motion to intervene can be filed. This motion, if filed, usually delays the process while the court evaluates the rights and concerns of the prospective intervenor. Biological parents whose parental rights have been terminated (or who have voluntarily relinquished their rights) do not need to be notified or consent to the adoption. For additional information on your rights, contact our team of adoption attorneys in Draper.
The soonest an adoption can be finalized is usually 30 days after interested parties were served the notice of adoption proceedings. Final adoption hearings are brief and simple if the parties have prepared beforehand. The adoption hearing gives the presiding judge a chance to review adoption-related documents and hear testimony from witnesses. If everything is in order the adoptive parents sign an adoption agreement and the judge signs the decree of adoption.
Get experienced legal advice, call Utah family law attorney Eric M. Swinyard for a no-obligation 30-minute consultation at (801) 515-4133.
Testimonials
Real Clients. Real Results.
Gavin S.

Eric did an awesome job.

Mallory H.

I would definitely refer them to others for any legal needs!

Amy Lee

He is very prompt with his responses to emails and phone calls which makes the process less stressful.

Dalisa

This was all so stress free. I'm extremely great full for Preston and his staff for putting forth all the time to help me out!

Bart

Highly recommend Eric and Preston without reservation. Their fees are more than reasonable and their service more than expected.

Nicolle G.

I have had an absolutely positive experience through and through with them. They're professional, empathetic, and ethical. I wish ...

Thomas M.

He handled all matters promptly and thoroughly. He cares deeply about his clients and makes sure their needs are fully understood.

Jared H.

All issues were handled in a very timely and transparent manner.

Bethany

He and his office were conscientious about my financial needs and made sure I knew when charges were going to be made, so it ...

Logan

I couldn't be more pleased with the results and would definitely recommend Eric to anyone looking for a fantastic lawyer and a ...

Sean K.

Working with Eric was a breeze. He addressed my concerns and laid out several options that were unique to my situation.

Robin S.

If it wasn't for Eric and Preston, I wouldn't have gotten custody of my 2 children.
Meet Our Team
Professional. Confident. Approachable.
Eric M. Swinyard

Founding Attorney

Keith L. Johnson

Attorney

Justin Stringfellow

Attorney
Experience the Difference
Experienced

The right attorney makes all the difference. Our attorneys are experienced, transparent and dedicated to your goals.

30-Min Consultation

We understand that you have questions, our Firm will provide you with a 30-minute no-obligation consultation with an Attorney.

Preparation

Family Law matters are complex; we ensure that all of our clients are thoroughly educated and prepared along the way.

Personalized Approach

No two cases are the same. Our Approach is tailored specifically to your goals.
Dedicated to Providing Personalized, High Quality Services
Take advantage of a 30-minute, no-obligation consultation by calling 801-515-4133 or completing the form in the link below.